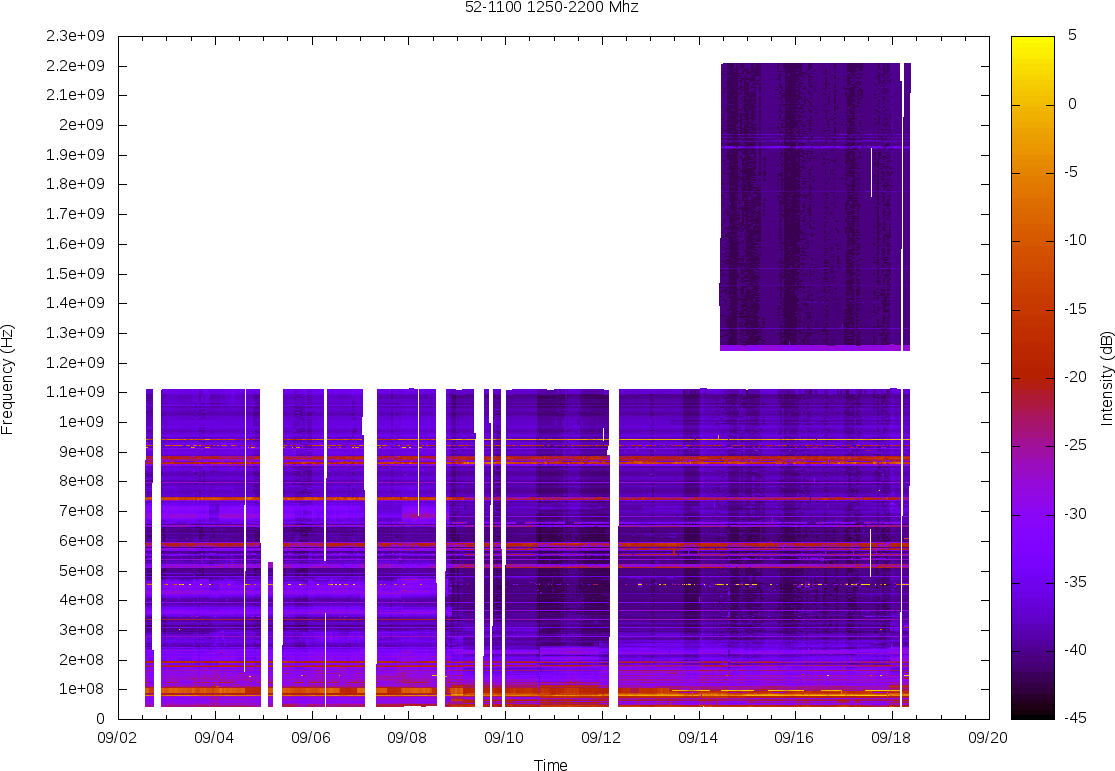 There's not much here right now. GNU Radio / RTLSDR is most recent. If you want to mirror this server contact me first. It'll save time.
If your browser is warning you about the SSL certificate, ignore it. Self-signed certificates are perfectly valid and making users think they are dangerous is maladaptive for the web. There is a solution.
---
documents added in the last 7 days

7 days
,
31 days
generated at 12:00:01, Thu Apr 24, 2014 UTC
Spaceweather
Interests
Other
Photos
Good Books

Legal Bullshit
Terms of Use:
You may not access or use the site superkuh.com unless you are under 7 years of age. If you do not agree then you must leave now.
The US Dept. of Justice has determined that violating a website's terms of service is a felony under CFAA 1030(a)2(c). Under this same law I can declare that you may only use one IP address to access this site; circumvention is a felony. Absurd, isn't it?
It is my policy to regularly delete server logs.

About
I enjoy recursion, dissipating local energy gradients, lipid bilayers, particle acceleration, heliophysics instrumentation and generally anything with a high rate of change in current. This site is a combination of my efforts to archive what I find interesting and my shoddy attempts to implement the aformentioned without a budget.
Recent Music
np: Incubus - Diamonds and Coal
Recently Read
Robert Anton Wilson - Prometheus Rising
Bruce Sterling et al - Mirrorshades
Robert Charles Wilson - Burning Paradise
William Hertling - The Last Firewall
Dan Simmons - Hyperion series
Max Barry - Machine Man
Cory Doctorow - True Names
Andy Weir - The Martian
Clarke / Stephen Baxter - The Light of Other Days
Joe Haldeman - Accidental Time Machine
Ursula K Le Guin - The Dispossessed
John Ringo - Into the Looking Glass
Charles Stross - Duat
Katherine Maclean - The Missing Man
Linda Nagata - The Bohr Maker
Karl Schroeder - Jubilee
Robert Charles Wilson - Fireborn
Ramez Naam - Water
Kim Stanley Robinson - The Lucky Strike
Ann Leckie - Ancillary Justice
Evan Curries - Odyssey One Trilogy
Robert J Sawyer - Calculating God
John Steakly - Armor
Ken MacLeod - Learning the World
Octavia Butler - Lilith's Brood
Contact
I get all email sent to @superkuh.com
Make-up any address *@superkuh.com

TorChat: fri6mj44l5bujjyp
I also use Retroshare.
IRC as 'superkuh'
Freenode
OFTC
ShadowWorld
SlashNET
Quakenet
History
This site was previously located at superkuh.ath.cx, but that subdomain system was shut down.
Then it was at superkuh.com for a while until all data was lost. Now it's back, same place, much less content.
superkuh.bit on namecoin DNS.